11
This house is under option
This livingspace is rented out by
Verhuurtbeter.nl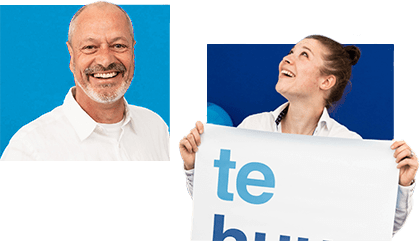 € 1.525

Rental price per month

89,77 m²
3 Rooms
Apartment
Resale
A three-room apartment on location "Meer en Oever" in Amsterdam
52.3646
4.80731
Amsterdam
Amsterdam
About the livingspace
PLEASE NOTE: the departing tenant of this property has nominated a candidate. If this person is going to rent this property the candidate will have priority on the waiting list as mentioned in our terms. If this candidate doesn't proceed we will continue the rental of this property.
About the project
Amsterdam is the capital of the Netherlands, known for its artistic heritage, extensive canal system and narrow houses with gables, legacies from the 17th century, the city's Golden Age. The Museum Quarter houses the Van Gogh Museum, Rijksmuseum with works by Rembrandt and Vermeer, and the Stedelijk Museum with modern art. Bicycles are characteristic of the city's character; there are numerous bike lanes.
Built in 1999, this L-shaped apartment building has 43 homes and ample parking, it is adjacent to the single-family home, also located on the Oeverpad. It has 2 and 3 bedroom homes with an average floor area of 95 square feet or 1,020 square feet.
Advantages of living at Oeverpad
It is located in the district Amsterdam New-West
Supermarket at 625 m.
Close to public transport - bus and streetcar - and shopping Osdorp
At 20 minutes cycling distance from Amsterdam Centre
Renovation
Wanneer u kan komen kijken
Verhaal over bezichtiging, de keuze voor het soort kijkmoment maakt Verhuurtbeter.nl. De wensen van de kandidaten staan hierbij centraal. een Openbaar Open Huis; Deze kijkmomenten zijn zichtbaar op onze website. Een Premium Open Huis; alleen voor kandidaten die reeds een betaalde aanmelding hebben en die voldoen aan de voorwaarden. Kandidaten ontvangen een uitnodiging zodra het kijkmoment.
Share:
Characteristics
Address
Oeverpad 383
1068 PL Amsterdam
Type of construction
Resale
Number of bedrooms
2 bedrooms
Number of bathrooms
1 bathroom and a separate toilet
Balkon
6 m² located on the south
Specifics
Service costs
€ 55
Electricity and water consumption in general areas + technical installations
Cleaning + window-cleaning of common areas + parts not accessible to residents + replacement of lamps/starters
Green space maintenance + pest control
Service subscription CV-MV and WTW installation
Service subscription for lift system + telephone costs
Maintenance of doorbells, door openers and in-house telephones
Unblocking contract sewers
Cleaning / unblocking (roof) gutters
Caretaker + associated services
External glass insurance
Administration costs
Utilities
(to be arranged by yourself)
What is the basic rental price p/m?
Required (gross) monthly income (1 person)
What is your (gross) monthly income?
Required (gross) monthly income (2nd person)
You must earn this together