Disclaimer
Get a good impression of the property online
The information on our website has been compiled with great care. Verhuurtbeter.nl does not guarantee the completeness, accuracy or continuous topicality of the data and information. No rights can be derived from its contents. We advise you to independently verify the accuracy and completeness of this information before you base any action or omission on it. Verhuurtbeter.nl explicitly excludes any liability for the data and information provided on its website and any use thereof. If there are any questions or ambiguities please contact us. We are here for you.
The attached media (photo, video or 3D tour) show a type of the respective property and may therefore differ. No rights can be derived from them.
See at your leisure and in your own time how the house looks and 'feels'. Experience an extra dimension in your search for rental accommodation. It will sharpen your choice for the residence in question. After all, how nice is it if you can decide from a distance whether you want to rent the property at all?
That is why we have further developed this option. Some homes are identical and we use types to give you a good idea of the home as quickly as possible, even though we as intermediary do not have all the visual material yet.
In addition to the floor plan and EPA, we have three forms of media that we always use for our homes. Namely photos, videos and 3D tours. No rights can ever be derived from our media.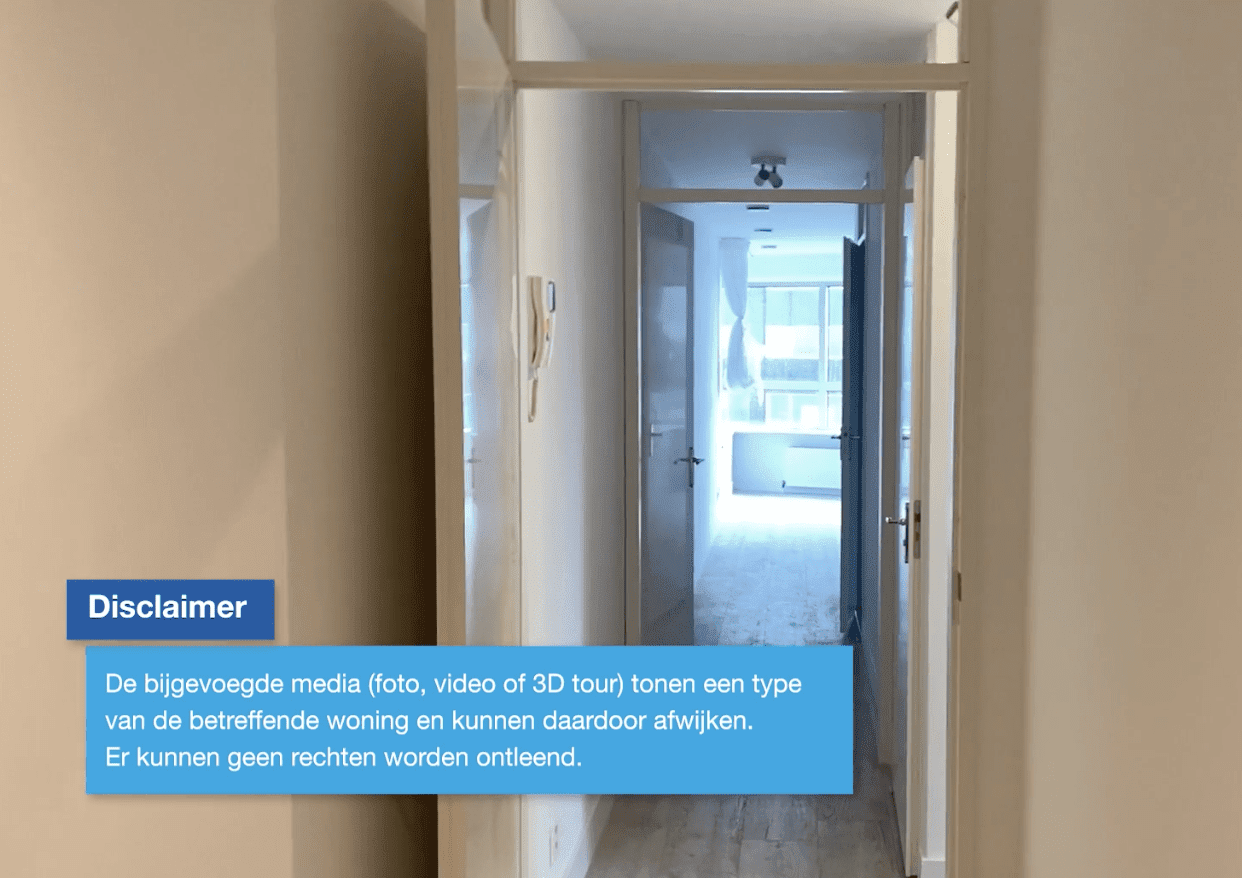 Photo
The photos we show give as much as possible an exact picture of the property on offer. Each property is part of a larger project. If we don't (yet) have photos of the property in question, we will show a similar property or photos of the project, such as communal areas, facade views and exterior photos. For houses that are being renovated, we show photos of previous renovations to show you what the house will look like after the renovation.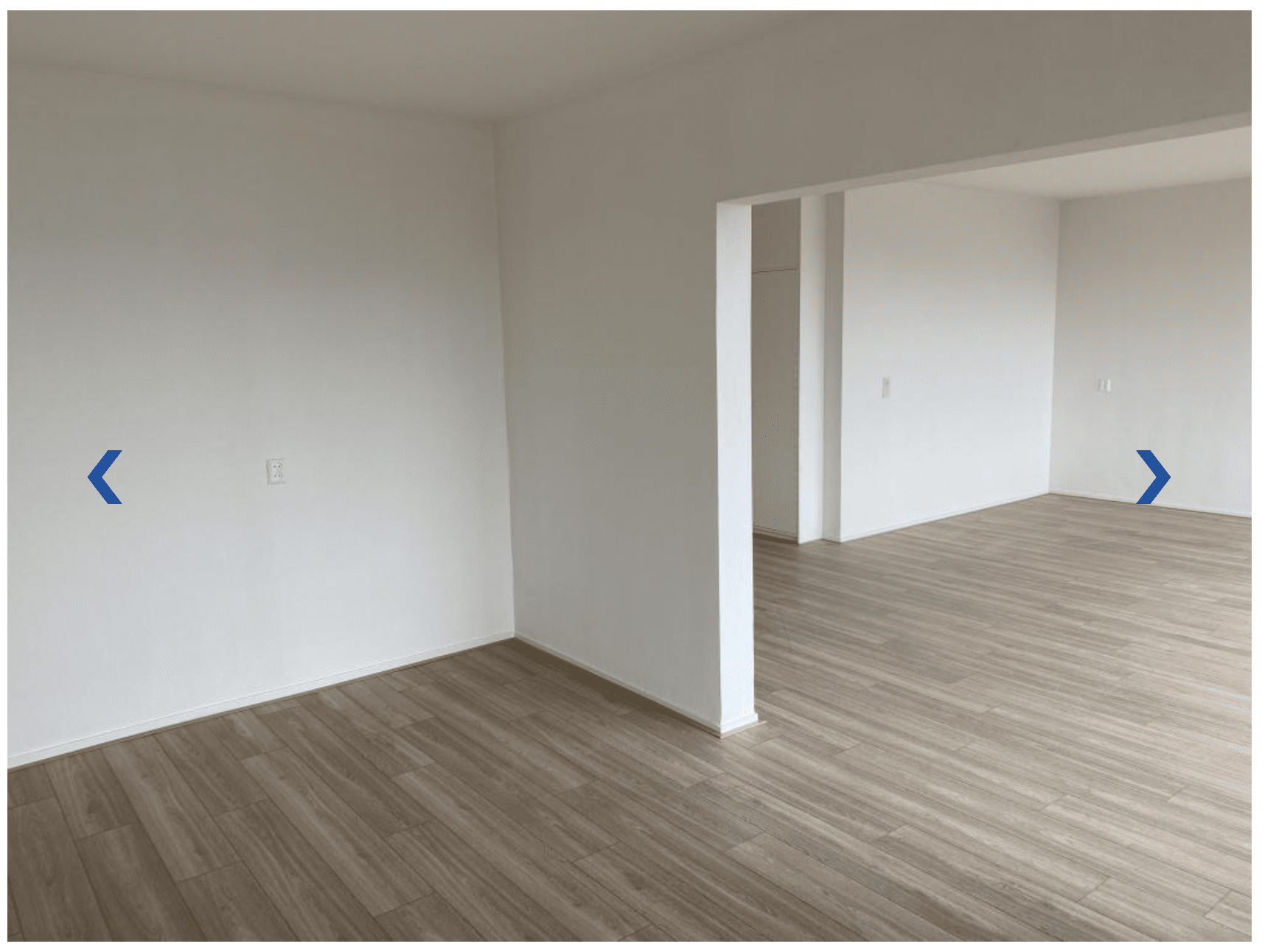 Video
The videos that we show publicly are often videos of the actual house. However, it may be the case that it is a similar type of property and that no recent photos have been shot. Think for example of a renovation that is planned where the house has been rented out before. We show the house number at the beginning of the video. This way you can always check whether it is a similar type or the house number in question. Further details are also given in the description.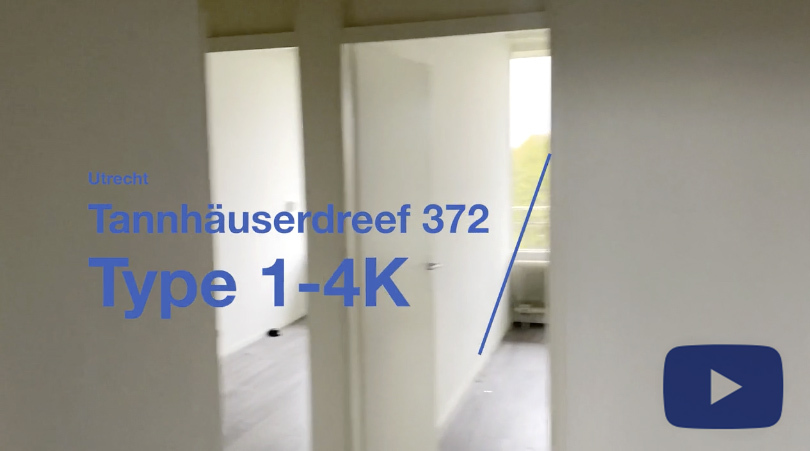 3D Tour
As soon as a 3D tour of a house is possible, you will often see that a type is mentioned instead of an address. We do this because it often happens that houses have the same layout. Think of a different floor in the same complex.
We also state what the state of affairs is for the relevant property in the descriptions. It may therefore differ from the actual house. If the house differs from the tour provided, this will be mentioned clearly and neatly. Via the 3D tours, you can view a top view, a 3D model or walk digitally through the house step by step. Also check the measuring tool. This way you can already take measurements at a distance!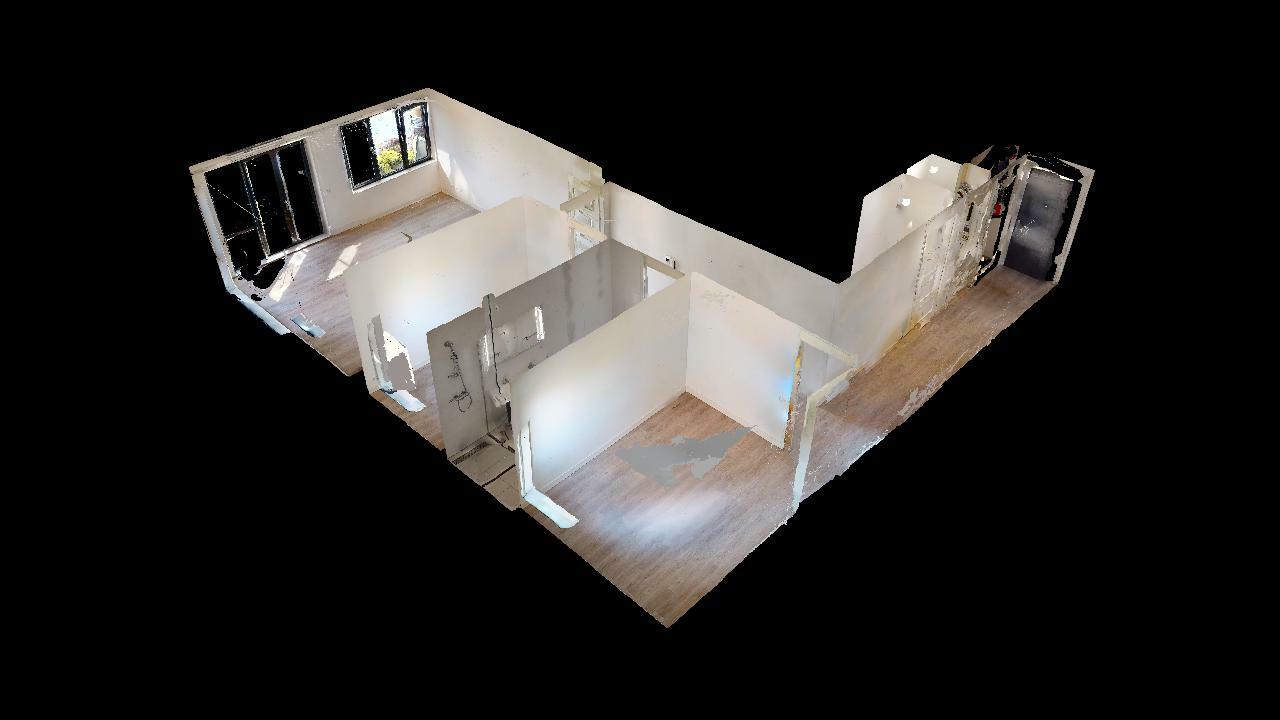 Floor plan
We regularly receive input from our landlords - clients. This includes floor plans of the properties or even the property types.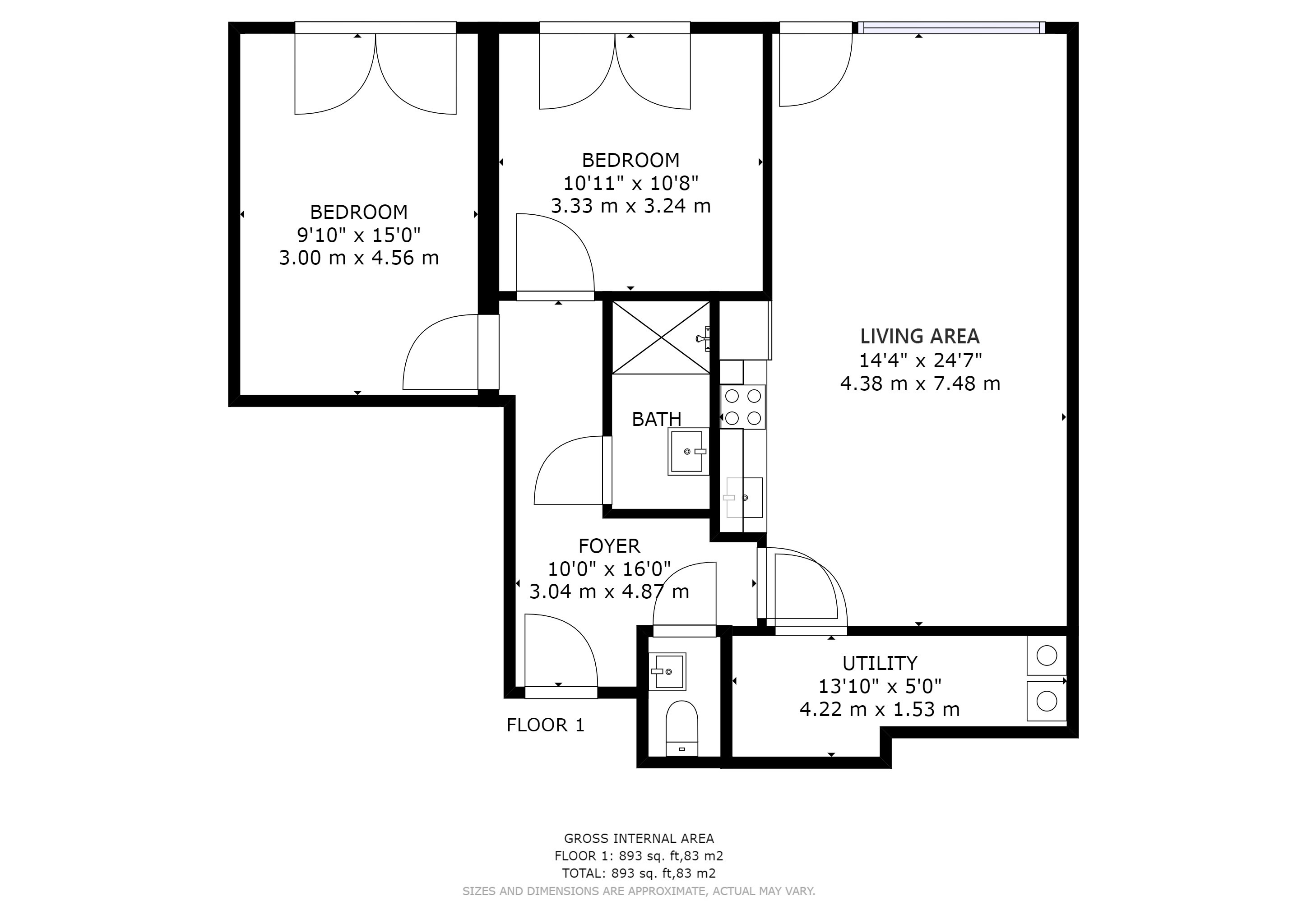 What is the basic rental price p/m?
Required (gross) monthly income (1 person)
What is your (gross) monthly income?
Required (gross) monthly income (2nd person)
You must earn this together