This livingspace is rented out by
Verhuurtbeter.nl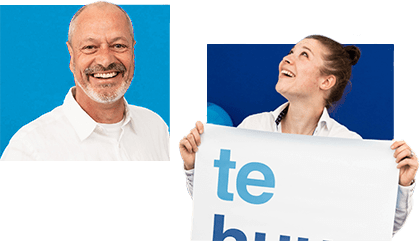 € 1.475

Rental price per month

89,19 m²
3 Rooms
1 March 2022
Apartment
Resale
A three-room apartment on location "Meer en Oever" in Amsterdam
52.3646
4.80731
Amsterdam
Amsterdam
About the livingspace
The attached media (photo, video or 3D tour) show a type of a respective property and may therefore differ. No rights can be derived from them.
Neighborhood
The "Osdorp-Oost" district is located in Amsterdam Nieuw-West. This neighborhood is within walking distance of the "Osdorp" shopping center. The premises is located in a green area near de Sloterplas. In the vicinity you will find a yachtclub, sports area, scouts, schools, a swimming pool, a nature playground and a petting. The district is situated between the highway A4 and A5. The busstop "Oeverpad" (4 minutes walk), bus 61 goes to Station Sloterdijk and tramline "Ruimzicht" (12 minutes walk). Public parking is free of charge.
Parking
The rent includes one parking space in underlying parking garage.
Renovation
As far as is known, there will be no renovation.
No rights can be derived from the attached media.
Disclaimer

Wanneer u kan komen kijken
Verhaal over bezichtiging, de keuze voor het soort kijkmoment maakt Verhuurtbeter.nl. De wensen van de kandidaten staan hierbij centraal. een Openbaar Open Huis; Deze kijkmomenten zijn zichtbaar op onze website. Een Premium Open Huis; alleen voor kandidaten die reeds een betaalde aanmelding hebben en die voldoen aan de voorwaarden. Kandidaten ontvangen een uitnodiging zodra het kijkmoment.
3D Presentation
Share:
Characteristics
Address
Oeverpad 401
1068 PL Amsterdam
Type of construction
Resale
Number of bedrooms
2 bedrooms
Number of bathrooms
1 bathroom and a separate toilet
What is the basic rental price p/m?
Required (gross) monthly income (1 person)
What is your (gross) monthly income?
Required (gross) monthly income (2nd person)
You must earn this together