Oostenburgermiddenstraat 639
0
This house is under option
This livingspace is rented out by
Verhuurtbeter.nl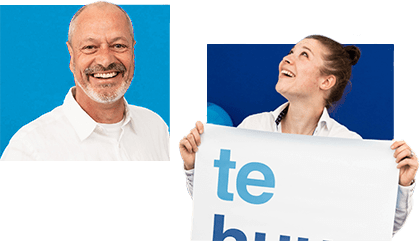 € 1.525

Rental price per month

62 m²
2 Rooms
Apartment
Resale
A two-room apartment in Amsterdam
52.3729
4.92892
Amsterdam
Amsterdam
About the livingspace
A two-room apartment in Amsterdam.

Neighborhood
Video and 3D tours are of the house types. This project contains 11 different house types. For an exact layout of the home view the uploaded map. This apartment falls under Close To City (CTC). A project with 33 homes in Amsterdam. More information via the link below:
CTC: 33 apartments in central Amsterdam
Located in the new hotspot of Amsterdam you will find a brand new complex that is seven stories high. The 33 flats you will find here are your stylish oasis near the dynamic Amsterdam city centre. Whether you're looking for an affordable studio, a spacious two or three bedroom flat or complete luxury in a penthouse on the top floor. Here, city living really becomes an adventure again.

The flats are equipped with all the necessities and are excellently finished. The complex has a beautiful courtyard garden and a communal storage area.


For centuries the centre of trade and history, now a thriving hotspot where living in the city takes on a new, adventurous meaning. This complex is part of the Werkspoorhal in the rugged district of Oostenburg. At the Werkspoorhal, the authentic era of yesteryear is translated into a neighbourhood of modern class and allure. Here you can stroll along the quay and through the streets to discover the brand new cafés, coffee shops and restaurants. Or visit the various authentic boutiques and retail shops - each one unique with its own personal story and distinctive products. A charming, adventurous neighbourhood with a spacious layout, a rich history and a fantastic location near the city.
And by Close To the City, we mean really close. Step on your bike and within 10 minutes you are already riding along the canals of Amsterdam's city centre. In this pocket-sized metropolis, you will find everything you need and more. Spend an afternoon shopping, discover the countless bars and pubs for memorable nights out, or go on a voyage of discovery through Amsterdam's various neighbourhoods. The countless innovative restaurants, historic monuments and impressive museums guarantee you an adventure in your own city, day after day.
- Living in the newest hotspot of Amsterdam
- Modern living with a nod to Amsterdam's rich past
- All necessary facilities near the complex
- A 10-minute bike ride to the city centre
- Public transport in the vicinity
The flats
Spacious rooms with an excellent finish create the basis on which your dreams can become reality. Everyone can find their home in the complex. For starters with a desire for luxury and stylish living, there are the affordable studios. The two- and three-room flats are there for the young professionals and young families who have a heart for the city, but also need peace and quiet. The penthouses on the top floor take the prize and give you the ultimate living experience: spacious living near the centre of Amsterdam with a breathtaking view of the surroundings. Whatever you choose, each flat is fitted with modern sanitary facilities, an open-plan kitchen and many windows to let in a wonderful amount of light.
Would you like to visit?
Come see for yourself, call Jeroen Verheij (0650215154) and plan an appointment when you like.
Every week there are 2 Open Houses. Every Thursday from 4:00 pm to 6:00 pm and every Saturday from 2:30 PM to 5:00 pm. You are welcome without appointment.
Renovation
As far as is known, there will be no renovation.
Wanneer u kan komen kijken
Verhaal over bezichtiging, de keuze voor het soort kijkmoment maakt Verhuurtbeter.nl. De wensen van de kandidaten staan hierbij centraal. een Openbaar Open Huis; Deze kijkmomenten zijn zichtbaar op onze website. Een Premium Open Huis; alleen voor kandidaten die reeds een betaalde aanmelding hebben en die voldoen aan de voorwaarden. Kandidaten ontvangen een uitnodiging zodra het kijkmoment.
3D Presentation
Share:
Characteristics
Type of construction
Resale
Number of bedrooms
1 bedrooms
Number of bathrooms
1 bathroom and a separate toilet
Balkon
5 m² located on the Aanbod - Ligging - zuidoosten
What is the basic rental price p/m?
Required (gross) monthly income (1 person)
What is your (gross) monthly income?
Required (gross) monthly income (2nd person)
You must earn this together