3
This house is under option
This livingspace is rented out by
Verhuurtbeter.nl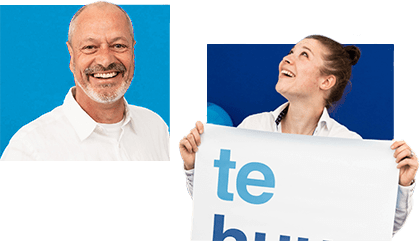 € 1.195

Rental price per month

87,87 m²
4 Rooms
Apartment
Resale
A four-room apartment on location "Draaistok" in Boskoop
52.0751
4.65821
Boskoop
Boskoop
About the project
These rental homes with one or three bedrooms can be found in beautiful Boskoop. Thanks to the living area of 87 m2 on average, the three-bedroom homes offer you more than enough space for all your needs, while the large windows let in plenty of light. You will have your own balcony at your disposal, so that you can enjoy the beautiful weather at any time. The one-bedroom apartments have a living area of 49 m2 and are perfect for singles or young couples.
In the immediate vicinity you will find schools, restaurants, stores, supermarkets and even charging stations for electric cars. You live within walking distance of the center of Boskoop, a striking village in the middle of the Randstad and surrounded by greenery. The municipality lies west of Reeuwijk, Bodegraven and Gouda and east of Rijnwoude and Zoetermeer. The striking elevator bridge in the village center takes you to the other side of the Gouwe.
Advantages of living on Torenpad:
Apartments with one or three bedrooms
Balcony
Nearby charging stations for electric cars
Easy access to the N207, for the connection with Gouda and Zoetermeer
Close to restaurants, cafes, supermarkets and the center of Boskoop
Public transport within walking distance
Renovation
Wanneer u kan komen kijken
Verhaal over bezichtiging, de keuze voor het soort kijkmoment maakt Verhuurtbeter.nl. De wensen van de kandidaten staan hierbij centraal. een Openbaar Open Huis; Deze kijkmomenten zijn zichtbaar op onze website. Een Premium Open Huis; alleen voor kandidaten die reeds een betaalde aanmelding hebben en die voldoen aan de voorwaarden. Kandidaten ontvangen een uitnodiging zodra het kijkmoment.
Share:
Characteristics
Address
Torenpad 78
2771 EV Boskoop
Type of construction
Resale
Number of bedrooms
3 bedrooms
Number of bathrooms
1 bathroom
Specifics
Service costs
€ 30
Service subscription CV-MV and WTW installation
Maintenance of doorbells, door openers and house telephones
Unblocking contract sewers
Cleaning / unblocking (roof) gutters
Housekeeper + associated services
External glass insurance
Maintenance costs for access systems to parking facilities
Administration costs
Utilities
(to be arranged by yourself)
What is the basic rental price p/m?
Required (gross) monthly income (1 person)
What is your (gross) monthly income?
Required (gross) monthly income (2nd person)
You must earn this together