11
This house is under option
This livingspace is rented out by
Verhuurtbeter.nl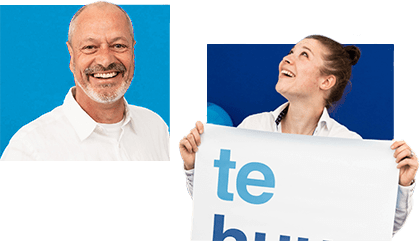 € 1.275

Rental price per month

72 m²
3 Rooms
Apartment
Resale
A three-room apartment on location "Poptahof-Zuid" in Delft
51.9972
4.35334
Delft
Delft
About the livingspace
A three-room apartment on location "Poptahof-Zuid" in Delft.

Neighborhood
Delft has it all! History, culture, a cozy, monumental city center, a university, special events, nature (Delftse Hout) and a central location in the middle of the Randstad. And everything that makes the city of Delft so attractive is within reach for residents of Boven de Hoven. With a bus and tram stop in front of your door and an excellent connection to all highways to the heart of Delft, the coastline, cities such as Rotterdam, The Hague and Amsterdam and airports Rotterdam The Hague Airport and Schiphol.
Amenities nearby
The direct residential area of Boven de Hoven also has a lot to offer you. All the necessary facilities for your daily (family) life are just a stone's throw away from your apartment. From health care, schools and child care to sports and recreation facilities, such as a community center and the Poptapark with community vegetable gardens and outdoor fitness. You will find it all here.
Living above De Hoven Passage
You don't have to leave the house for your daily shopping, figuratively speaking. Woontoren Boven de Hoven is being built above shopping centre De Hoven Passage and is practically accessible to residents from the inside. With a wide variety of shops, De Hoven Passage offers the best of both worlds; the comfort of indoor shopping and the cosiness of a beating city centre.
Completion
The apartments on Martinus Nijhofflaan are delivered with laminate flooring. The house is also equipped with a complete kitchen with appliances including a combi oven / microwave, fridge / freezer, stainless steel hood, induction hob or gas hob and a dishwasher. The bathroom has a separate shower, wide sink with two faucets and fully tiled. Also, the toilet is fully tiled with a sink and fountain.
New, Safe and Convenience!
Living Boven de Hoven offers residents the comfort and safety of new construction. The convenience of living above a shopping center with nearby amenities, public transport and major highways. Residents will have their own private storage room with closed bicycle storage and are required to rent a parking space in parking garage De Hoven Passage.
Parkeergelegenheid
Do you have a driver's license and car? Then taking a parking space is mandatory. You will be allocated a parking space in the multi-storey car park around the corner from the shopping centre! The cost of this parking space is €94.72 per month. The costs are in addition to the stated basic rent.
Exceptions for taking a parking spot are:
- You do not have a driver's license
- You do not own a car
- You are not medically fit to drive
The attached media (photo, video or 3D tour) show a (different) type of the house in question and may therefore differ. No rights can be derived from this. View www.verhuurtbeter.nl/disclaimer
Renovation
As far as is known, there will be no renovation.
No rights can be derived from the attached media.
Disclaimer

Wanneer u kan komen kijken
Verhaal over bezichtiging, de keuze voor het soort kijkmoment maakt Verhuurtbeter.nl. De wensen van de kandidaten staan hierbij centraal. een Openbaar Open Huis; Deze kijkmomenten zijn zichtbaar op onze website. Een Premium Open Huis; alleen voor kandidaten die reeds een betaalde aanmelding hebben en die voldoen aan de voorwaarden. Kandidaten ontvangen een uitnodiging zodra het kijkmoment.
3D Presentation
Share:
Characteristics
Address
Martinus Nijhofflaan 144
2624 ME Delft
Type of construction
Resale
Number of bedrooms
2 bedrooms
Number of bathrooms
1 bathroom and a separate toilet
What is the basic rental price p/m?
Required (gross) monthly income (1 person)
What is your (gross) monthly income?
Required (gross) monthly income (2nd person)
You must earn this together