2
This house is under option
This livingspace is rented out by
Verhuurtbeter.nl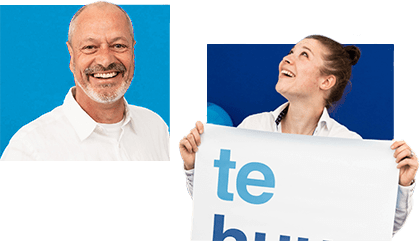 € 1.250

Rental price per month

125 m²
2 Rooms
Apartment
Resale
A two-room apartment on location "Nieuwe Markt e.o." in Gouda
52.0149
4.71007
Gouda
Gouda
About the livingspace
PLEASE NOTE: the departing tenant of this property has nominated a candidate. If this person is going to rent this property the candidate will have priority on the waiting list as mentioned in our terms. If this candidate doesn't proceed we will continue the rental of this property.
About the project
Consisting of 11 multi-family homes located in the center of Gouda with a fantastic view. You can choose from 1, 2 or 3 bedroom homes with a range of living space from 88 to 166 m2.

Located within walking distance of Gouda's market and a short distance from many other local amenities. The properties are within walking distance of the Central Station and the A12 freeway.

Gouda is a city famous for its delicious cheese and is a city in the western region of the Netherlands in close proximity to The Hague and Rotterdam. Although Gouda is one of the smaller cities in the province of Zuid-Holland with 70,000 inhabitants, it is still a popular tourist destination due to its cheese heritage and wealth of historic buildings.
Advantages of living on the Kleiweg
Located in a shopping paradise with many stores on the doorstep
Scala of living spaces 1 to 3 bedrooms
Located in the heart of Gouda

The apartments
Rent in the heart of the center! 3-room maisonette with shared patio and storage in the basement. Located on the 1st and 2nd floor of a unique and small apartment complex (11 apartments in total) at the Kleiweg in Gouda. Residential sharing is not allowed
Renovation
Wanneer u kan komen kijken
Verhaal over bezichtiging, de keuze voor het soort kijkmoment maakt Verhuurtbeter.nl. De wensen van de kandidaten staan hierbij centraal. een Openbaar Open Huis; Deze kijkmomenten zijn zichtbaar op onze website. Een Premium Open Huis; alleen voor kandidaten die reeds een betaalde aanmelding hebben en die voldoen aan de voorwaarden. Kandidaten ontvangen een uitnodiging zodra het kijkmoment.
Share:
Characteristics
Address
Kleiweg 82B
2801 GJ Gouda
Type of construction
Resale
Number of bedrooms
1 bedrooms
Number of bathrooms
1 bathroom and a separate toilet
Specifics
Service costs
€ 225
General areas heating costs
Electricity and water consumption for common areas + technical installations
Heating costs home
Electricity costs home
Domestic hot water supply
Water consumption home
Cleaning + window-cleaning of general areas + parts not accessible to residents + replacement of lamps/starters
Green space maintenance + pest control
Service subscription CV-MV and WTW installation
Service subscription for lift system + telephone costs
Maintenance of doorbells, door openers and house phone
Unblocking contract sewers
Cleaning / unblocking (roof) gutters
Caretaker + associated services
External glass insurance
Maintenance costs for access systems to parking facilities
Replacing filters twice a year
Administration costs
Utilities
(to be arranged by yourself)
What is the basic rental price p/m?
Required (gross) monthly income (1 person)
What is your (gross) monthly income?
Required (gross) monthly income (2nd person)
You must earn this together