This livingspace is rented out by
Verhuurtbeter.nl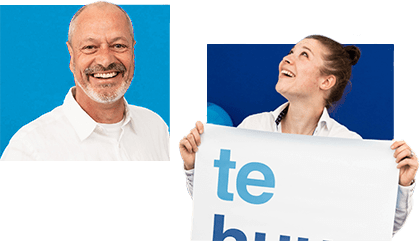 € 1.225

Rental price per month

100 m²
3 Rooms
1 October 2022
Apartment
Resale
A three-room apartment on location "Molenbuurt" in Gouda
52.0105
4.74505
Gouda
Gouda
About the project
These apartments above the Goverwelle shopping center combine quiet living with the coziness of Gouda's nearby city center. Located on Poldermolendreef, Middenmolenplein and Poldermolenplein, this complex consists of 84 two- and three-room apartments. The 42 two-room apartments belong to the social sector. The remaining 42 three-room apartments all belong to the free sector. Complete with an underlying shopping center and close to several recreational areas, these homes are ideally suited to young families and starters. 

From the complex, all necessary amenities are nearby. The daily shopping you do easily 'downstairs' in the cozy shopping center Goverwelle. Sports and recreation are also just a stone's throw away: there is a gym within walking distance. The recreational areas Het Steinse Groen and the Reeuwijkse Plassen are within walking distance for a lovely walk or bike ride in the greenery or along the water. Schools are also nearby, as well as a health center.

A big plus of the complex is the accessibility. Goverwelle station is within walking distance and bus line 3 (direct connection to the central station of Gouda) stops in front of the door. Do you need to travel by car to another city for work? No problem, because the A12 and A20 motorways are easily accessible via the provincial road.


Two- and three-room apartments available
Shopping center below for daily groceries
Sports and recreation within walking distance
Schools and health center nearby
Direct connection to public transport and the highway
Residential sharing is not allowed
About this type of property
This versatile three-room apartment offers peace and quiet with all the amenities of the city center nearby. The living room of this type of apartment is extra spacious. With this extra space you can go either way: for example, create a spacious dining area. Thanks to the loggia, the living and dining area are nice and bright and you can enjoy the fresh air outside. Young families benefit not only from this large living and dining area, but also from the presence of two separate bedrooms for a spacious children's room. In addition, there is also a separate hobby and work area, where you can set up a home office, for example.
All three-room apartments contain two bedrooms (13m² and 9m²) and a separate work and hobby room. The semi-open kitchen is fully equipped and includes a double sink and extractor. The bathroom has a sink and shower (toilet with sink in separate room). The apartments are easy to reach by elevator. Furthermore, in the apartments you will find a storage room with plenty of storage space and a place for the washing machine. All apartments have a loggia or terrace (depending on the type of housing) overlooking the surroundings.
Living room with extra large surface of 42m²
Two spacious bedrooms
Separate work and hobby room for undisturbed home working
Loggia with views of the surroundings
Toilet in a separate room
Renovation
Safety work
Kitchen
Bathroom
Toilet
Wall finish
Floor
General repairs
Technical installations
Wanneer u kan komen kijken
Verhaal over bezichtiging, de keuze voor het soort kijkmoment maakt Verhuurtbeter.nl. De wensen van de kandidaten staan hierbij centraal. een Openbaar Open Huis; Deze kijkmomenten zijn zichtbaar op onze website. Een Premium Open Huis; alleen voor kandidaten die reeds een betaalde aanmelding hebben en die voldoen aan de voorwaarden. Kandidaten ontvangen een uitnodiging zodra het kijkmoment.
Share:
Characteristics
Address
Poldermolenplein 13
2807 GX Gouda
Type of construction
Resale
Number of bedrooms
2 bedrooms
Number of bathrooms
1 bathroom and a separate toilet
Specifics
Availabilty
1 October 2022
Service costs
€ 55
Electricity and water consumption in general areas + technical installations
Cleaning + window-cleaning of common areas + parts not accessible to residents + replacement of lamps/starters
Green space maintenance + pest control
Service subscription CV-MV and WTW installation
Service subscription for lift system + telephone costs
Maintenance of doorbells, door openers and house phone
Unblocking contract sewers
Cleaning / unblocking (roof) gutters
Caretaker + associated services
External glass insurance
Administration costs
Utilities
(to be arranged by yourself)
What is the basic rental price p/m?
Required (gross) monthly income (1 person)
What is your (gross) monthly income?
Required (gross) monthly income (2nd person)
You must earn this together