7
This house is under option
This livingspace is rented out by
Verhuurtbeter.nl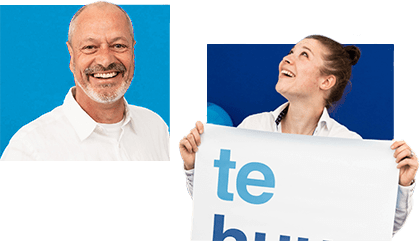 € 1.125

Rental price per month

101 m²
5 Rooms
Apartment
Resale
A five-room apartment on location "Ouderzorg inclusief De Houtkamp" in Leiderdorp
52.1575
4.52948
Leiderdorp
Leiderdorp
About the livingspace
A five-room apartment on location "Ouderzorg inclusief De Houtkamp" in Leiderdorp.

Neighborhood
Combining the tranquility of the green surroundings of Leiderdorp with the amenities of the nearby Leiden city center? This complex on De Horsten in Leiderdorp consists of two identical apartment blocks, both seven stories high. This large complex contains 48 apartments and single-family homes. With options for one, two or four bedrooms, the homes at De Horsten are suitable for every target group - from large families to starters and hard-working young professionals. The living space ranges from 42m² to 122m².

For daily shopping, you can reach the Winkelhof shopping center within a 10-minute walk. With a location in the quiet, green Leiderdorp, you not only benefit from the coziness of the historic center of Leiden, but you also live near the famous Green Heart. Behind the building is also the park De Houtkamp for a well-deserved walk or bike ride on the various paths and routes. You can always exchange the peace and quiet of Leiderdorp for the historic center of Leiden. With its countless terraces, restaurants, authentic buildings and impressive museums, Leiden is the city for a well-deserved day out.

From the central station, various intercity connections give you direct access to all the leading cities in the Randstad: from Rotterdam and The Hague to Amsterdam and Utrecht. Furthermore, the houses on the Horsten have excellent accessibility - with just a five-minute drive you are already on the A4 freeway.

- Apartments and single-family homes with one, three and four bedrooms
- Shopping center within walking distance
- Close to the Green Heart and historic center of Leiden
- Bus stop 5 minutes walk away
- Leiden Central Station about 10 minutes by bike
- Park behind the building


Apartments and family homes
In the 48 apartments and single-family homes, there are eight different types of housing. There is a choice of homes with one, two or four bedrooms, each equipped with a well-finished bathroom and separate kitchen. The living space ranges from 42m² to 122m².
Renovation
Safety work
Kitchen
Bathroom
Toilet
Wall finish
Floor
General repairs
Technical installations
Wanneer u kan komen kijken
Verhaal over bezichtiging, de keuze voor het soort kijkmoment maakt Verhuurtbeter.nl. De wensen van de kandidaten staan hierbij centraal. een Openbaar Open Huis; Deze kijkmomenten zijn zichtbaar op onze website. Een Premium Open Huis; alleen voor kandidaten die reeds een betaalde aanmelding hebben en die voldoen aan de voorwaarden. Kandidaten ontvangen een uitnodiging zodra het kijkmoment.
3D Presentation
Share:
Characteristics
Type of construction
Resale
Number of bedrooms
4 bedrooms
Number of bathrooms
1 bathroom and a separate toilet
Balkon
5 m² located on the Aanbod - Ligging - zuiden
What is the basic rental price p/m?
Required (gross) monthly income (1 person)
What is your (gross) monthly income?
Required (gross) monthly income (2nd person)
You must earn this together