0
This house is under option
This livingspace is rented out by
Verhuurtbeter.nl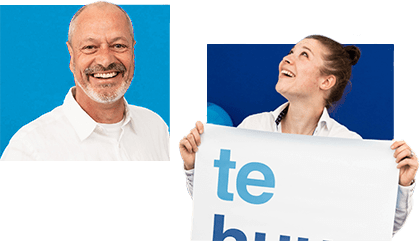 € 2.000

Rental price per month

98 m²
4 Rooms
Apartment
Resale
A four-room apartment on location "Stadsdriehoek" in Rotterdam
51.9193
4.48144
Rotterdam
Rotterdam
About the livingspace
A four-room apartment on location "Stadsdriehoek" in Rotterdam.

Neighborhood
The project
The Schielandtoren is 106 metres high and has 32 floors. The apartments are or will be perfectly renovated when empty. Think of a beautiful layout, a new kitchen, bathroom and toilet. Fantastic living in the heart of the city centre! The Bulgersteyn contains both 3 and 4 room flats with a very luxurious finish. Flats are delivered in two versions: Luxury white and Extra luxury black! The pictures at the house will show you the differences.

Share an apartment
Living together with a friend ((2 persons in total in a 3-room and 3 persons in total in a 4-room flat) ) in a luxury (with all relevant equipment!) flat in the centre of Rotterdam? We welcome you!
Rent per person starts from € 583,33 per mont. A great opportunity!

The apartment
The flats from the 20th floor upwards will be or are luxuriously renovated in a black style. The lower floors will be (after renovation) or luxuriously executed in a white style.

The houses on the Bulgersteyn have a kitchen equipped with a combi oven/microwave, electric hob, fridge-freezer combination and a stainless steel extractor hood. The bathroom has a separate shower with partition wall, double washbasin and taps and full tiling. The separate toilet also has a washbasin with taps and full tiling. Furthermore a 3 room flat at the Bulgersteyn contains two separate bedrooms with a spacious living room and of course a beautiful view over the centre of Rotterdam!
Renovation
Safety work
Kitchen
Bathroom
Toilet
Wall finish
Floor
General repairs
Technical installations
Wanneer u kan komen kijken
Verhaal over bezichtiging, de keuze voor het soort kijkmoment maakt Verhuurtbeter.nl. De wensen van de kandidaten staan hierbij centraal. een Openbaar Open Huis; Deze kijkmomenten zijn zichtbaar op onze website. Een Premium Open Huis; alleen voor kandidaten die reeds een betaalde aanmelding hebben en die voldoen aan de voorwaarden. Kandidaten ontvangen een uitnodiging zodra het kijkmoment.
3D Presentation
Share:
Characteristics
Type of construction
Resale
Number of bedrooms
3 bedrooms
Number of bathrooms
1 bathroom and a separate toilet
What is the basic rental price p/m?
Required (gross) monthly income (1 person)
What is your (gross) monthly income?
Required (gross) monthly income (2nd person)
You must earn this together