This livingspace is rented out by
Verhuurtbeter.nl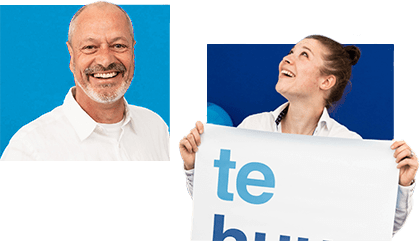 € 1.450

Rental price per month

96 m²
1 Rooms
1 November 2021
Apartment
Resale
An apartment on location "Schiemond" in Rotterdam
51.9035
4.4607
Rotterdam
Rotterdam
About the livingspace
An apartment on location "Schiemond" in Rotterdam.

Neighborhood
Walk step-by-step
Find a 3D tour on our housing offer page and walk through the apartment step-by-step.

These trendy studio units are within walking distance of a supermarket, cafes and restaurants. The districts Scheepvaartkwartier and Euromast are within 5 minutes cycling distance. The Park is also nearby, where you can walk, jog or cycle.

The centre of Rotterdam is less than 10 minutes by bike and the houses are within walking distance of the metro station and Rotterdam Central Station.

Rotterdam is a young, dynamic metropolis that is constantly renewing itself at a fast pace. It has an impressive port system, for which Rotterdam is known, trendy restaurants and food markets, renowned museums and great festivals. Add to this the many extraordinary attractions and tours of the city that you can reach by bike, bus, boat or on foot.

Advantages of living at Lloydstraat
- Within walking distance of supermarket, cafes and restaurants
- Close to the Park
- Rotterdam city centre is less than 10 minutes by bike
Renovation
As far as is known, there will be no renovation.
Wanneer u kan komen kijken
Verhaal over bezichtiging, de keuze voor het soort kijkmoment maakt Verhuurtbeter.nl. De wensen van de kandidaten staan hierbij centraal. een Openbaar Open Huis; Deze kijkmomenten zijn zichtbaar op onze website. Een Premium Open Huis; alleen voor kandidaten die reeds een betaalde aanmelding hebben en die voldoen aan de voorwaarden. Kandidaten ontvangen een uitnodiging zodra het kijkmoment.
Share:
Characteristics
Type of construction
Resale
Number of bathrooms
1 bathroom and a separate toilet
Carpeting
Aanbod - Vloer - nee
Specifics
Availabilty
1 November 2021
What is the basic rental price p/m?
Required (gross) monthly income (1 person)
What is your (gross) monthly income?
Required (gross) monthly income (2nd person)
You must earn this together