This livingspace is rented out by
Verhuurtbeter.nl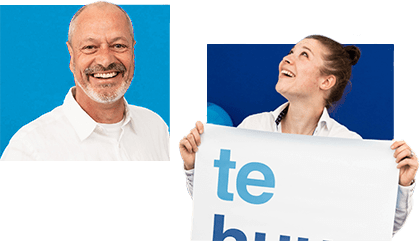 € 1.295

Rental price per month

90 m²
4 Rooms
1 March 2022
Apartment
Resale
A four-room apartment on location "Het Lage Land" in Rotterdam
51.9455
4.53559
Rotterdam
Rotterdam
About the livingspace
A four-room apartment on location "Het Lage Land" in Rotterdam.

Neighborhood
The residences are located in the Lage Land district of Prins Alexander. With the Kralingse Bos and the Plas within walking distance.
The residences
The residences have neat finishes. Such as laminate floors, a new kitchen with built-in appliances (oven, hob and dishwasher), a new bathroom, a new toilet, plastered walls and general repairs.
Accessibility
The metro and train station Rotterdam Alexander is at walking distance. In a few minutes you can be at Rotterdam Central Station. Public transport in this area is extensive, including bus, tram, metro and train. Moreover, the IJsselland hospital is nearby and the A16 motorway is accessible with a slip road.
Renovation
Safety work
Floor
General repairs
Technical installations
No rights can be derived from the attached media.
Disclaimer

Wanneer u kan komen kijken
Verhaal over bezichtiging, de keuze voor het soort kijkmoment maakt Verhuurtbeter.nl. De wensen van de kandidaten staan hierbij centraal. een Openbaar Open Huis; Deze kijkmomenten zijn zichtbaar op onze website. Een Premium Open Huis; alleen voor kandidaten die reeds een betaalde aanmelding hebben en die voldoen aan de voorwaarden. Kandidaten ontvangen een uitnodiging zodra het kijkmoment.
Share:
Characteristics
Address
Willem van Boelrestraat 125
3067 LP Rotterdam
Type of construction
Resale
Number of bedrooms
3 bedrooms
Number of bathrooms
1 bathroom and a separate toilet
Balkon
6 m² located on the Aanbod - Ligging - westen
What is the basic rental price p/m?
Required (gross) monthly income (1 person)
What is your (gross) monthly income?
Required (gross) monthly income (2nd person)
You must earn this together