1
This house is under option
This livingspace is rented out by
Verhuurtbeter.nl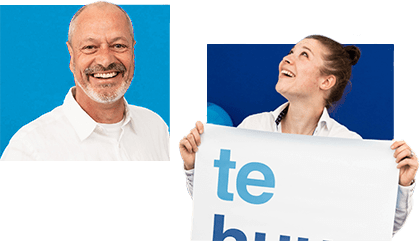 € 1.275

Rental price per month

108 m²
4 Rooms
Apartment
Resale

9 days
A four-room apartment on location "Maasboulevard" in Schiedam
51.9025
4.40525
Schiedam
Schiedam
About the livingspace
A four-room apartment on location "Maasboulevard" in Schiedam.

The previous tenant has been waiting 9 days with an account via VB.
Neighborhood
This complex has three-, four- and five-room flats with a beautiful unobstructed view over the Maas and the green Maasboulevard that lies in front of it. The flats vary between 91 and 108 m². The flats have a spacious storage room in the basement and storage space in the house. There is plenty of parking space in the area. This beautifully situated complex on the Schiedam Maasboulevard comprises two eleven-storey apartment buildings. A park has been laid out around the buildings. It contains a nice restaurant with a terrace. In addition, on the quay in the park you will find the jetty for the Fast Ferry, which, among other things, can take you directly to the centre of Rotterdam.
Renovation
As far as is known, there will be no renovation.
Wanneer u kan komen kijken
Verhaal over bezichtiging, de keuze voor het soort kijkmoment maakt Verhuurtbeter.nl. De wensen van de kandidaten staan hierbij centraal. een Openbaar Open Huis; Deze kijkmomenten zijn zichtbaar op onze website. Een Premium Open Huis; alleen voor kandidaten die reeds een betaalde aanmelding hebben en die voldoen aan de voorwaarden. Kandidaten ontvangen een uitnodiging zodra het kijkmoment.
3D Presentation
Share:
Characteristics
Type of construction
Resale
Number of bedrooms
3 bedrooms
Number of bathrooms
1 bathroom and a separate toilet
Carpeting
Aanbod - Vloer - nee
Balkon
6 m² located on the Aanbod - Ligging - oosten
Specifics
Waiting time previous tenant
9 days
What is the basic rental price p/m?
Required (gross) monthly income (1 person)
What is your (gross) monthly income?
Required (gross) monthly income (2nd person)
You must earn this together