Public Open House
Wednesday 22 September 16:00-16:30
Important Always check two hours before the start the Open House Agenda for the latest update.
This livingspace is rented out by
Verhuurtbeter.nl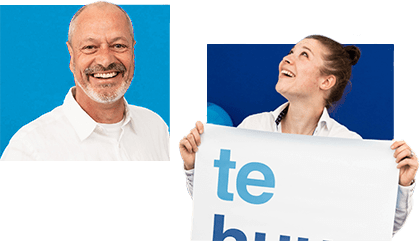 € 1.450

Rental price per month

71 m²
3 Rooms
1 October 2021
Apartment
Resale
A three-room apartment on location "Lange Nieuwstraat en omgeving" in Utrecht
52.0857
5.12533
Utrecht
Utrecht
About the livingspace
A three-room apartment on location "Lange Nieuwstraat en omgeving" in Utrecht.

Neighborhood
Surrounding
Located in the old city centre of Utrecht, Groenehof is a unique location. Surrounded by characteristic buildings, various museums, numerous restaurants, shops and Park Lepelenburg you live where it lives.

A wonderful home in the middle of the bustling Utrecht city life. The look & feel of Groenehof is industrial and natural, because a combination is made of modern materials and lots of wood. The complex is made up of ground-level dwellings with a garden and several upstairs apartments. Groenehof has its own courtyard with a communal garden, so that each house has a quiet side.

There are 2- or 3-room apartments with different kitchen types. Each apartment is efficiently classified and has a high level of finish where high quality materials have been processed. There is a luxurious bathroom with bathtub, separate toilet and a toilet. indoor storage. There is a private parking garage underneath the complex. A place in the garage costs € 185,- per month (plus € 20,- service costs) can be rented separately. This is not included in the price. Ask for availability!

Accessibility
There are good connections for commuting between home and work. Around the corner is a bus stop and Utrecht Central Station is less than 10 minutes by bike.
Renovation
Safety work
Kitchen
Bathroom
Toilet
Wall finish
Floor
General repairs
Technical installations
Wanneer u kan komen kijken
Verhaal over bezichtiging, de keuze voor het soort kijkmoment maakt Verhuurtbeter.nl. De wensen van de kandidaten staan hierbij centraal. een Openbaar Open Huis; Deze kijkmomenten zijn zichtbaar op onze website. Een Premium Open Huis; alleen voor kandidaten die reeds een betaalde aanmelding hebben en die voldoen aan de voorwaarden. Kandidaten ontvangen een uitnodiging zodra het kijkmoment.
Share:
Characteristics
Type of construction
Resale
Number of bedrooms
2 bedrooms
Number of bathrooms
1 bathroom and a separate toilet
Specifics
Availabilty
1 October 2021
What is the basic rental price p/m?
Required (gross) monthly income (1 person)
What is your (gross) monthly income?
Required (gross) monthly income (2nd person)
You must earn this together