This livingspace is rented out by
Verhuurtbeter.nl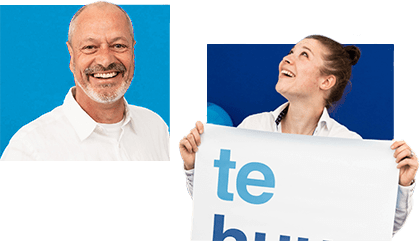 € 1.295

Rental price per month

76 m²
3 Rooms
1 January 2022
Apartment
Resale

13 days
A three-room apartment on location "Tuindorp-Oost" in Utrecht
52.1069
5.13548
Utrecht
Utrecht
About the livingspace
A three-room apartment on location "Tuindorp-Oost" in Utrecht.

The previous tenant has been waiting 13 days with an account via VB.
Neighborhood
The houses are located above the shopping center De Gaard in the popular neighborhood Tuindorp-Oost. The 4-room maisonettes on the Obbinklaan are on the first floor. At the Valetonlaan are the 3-room apartments spread over four floors.

With a supermarket, liquor store, bakery, bicycle shop, pharmacy, dental practice, florist and much more within easy reach, the residential complex de Gaard has the perfect location. Furthermore, the houses are equipped with almost all conveniences so that life is made easier for you by the house itself!

With a residence in this project, it is obligatory to rent a parking space as well. The costs for this parking space are €85,- per month and come on top of the mentioned basic rent.
Renovation
As far as is known, there will be no renovation.
Wanneer u kan komen kijken
Verhaal over bezichtiging, de keuze voor het soort kijkmoment maakt Verhuurtbeter.nl. De wensen van de kandidaten staan hierbij centraal. een Openbaar Open Huis; Deze kijkmomenten zijn zichtbaar op onze website. Een Premium Open Huis; alleen voor kandidaten die reeds een betaalde aanmelding hebben en die voldoen aan de voorwaarden. Kandidaten ontvangen een uitnodiging zodra het kijkmoment.
Share:
Characteristics
Type of construction
Resale
Number of bedrooms
2 bedrooms
Number of bathrooms
1 bathroom and a separate toilet
Specifics
Waiting time previous tenant
13 days
Availabilty
1 January 2022
What is the basic rental price p/m?
Required (gross) monthly income (1 person)
What is your (gross) monthly income?
Required (gross) monthly income (2nd person)
You must earn this together