This livingspace is rented out by
Verhuurtbeter.nl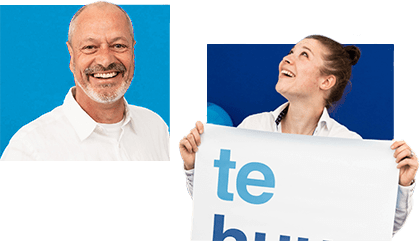 € 1.095

Rental price per month

106 m²
4 Rooms
16 February 2022
House
Resale
A four-room single family home on location "Kersenboogerd-Noord - Buurt 32 01" in Hoorn
52.6566
5.0807
Hoorn
Hoorn
About the livingspace
A four-room single family home on location "Kersenboogerd-Noord - Buurt 32 01" in Hoorn.

Neighborhood
Located on the Markermeer in North Holland is Hoorn. Hoorn is a city and municipality in the West-Friesland region, in the Dutch province of North Holland. The municipality lies on the Markermeer via the Hoornse Hop. On July 1, 2021, 73,769 people lived there. Part of Hoorn is a protected cityscape. In the city there are for example more than 200 gable stones. Come visit the Museum of the Twentieth Century and learn more about the history of Hoorn.
Located on the Grutto, Reiger and Boogschutter we have several homes. These are located in a nice residential area with a friendly residential yard.
Accessibility
The railway station of Hoorn is located in the center and is easily accessible from your home. Think of 10 minutes cycling or half an hour walking to the station.
Hoorn is located on the A7 and you can easily reach Amsterdam in 50 minutes. Located on the Markermeer in North Holland. The Markermeer is part of the large IJsselmeer and so there is access by boat for a fun afternoon of sailing. The center can be reached within 10 minutes by bike. The Dijklander Hospital is very close and easy to reach on foot or by car.
Renovation
Safety work
Kitchen
Wall finish
Floor
General repairs
Technical installations
No rights can be derived from the attached media.
Disclaimer

Wanneer u kan komen kijken
Verhaal over bezichtiging, de keuze voor het soort kijkmoment maakt Verhuurtbeter.nl. De wensen van de kandidaten staan hierbij centraal. een Openbaar Open Huis; Deze kijkmomenten zijn zichtbaar op onze website. Een Premium Open Huis; alleen voor kandidaten die reeds een betaalde aanmelding hebben en die voldoen aan de voorwaarden. Kandidaten ontvangen een uitnodiging zodra het kijkmoment.
Share:
Characteristics
Address
Grutto 44
1628 BJ Hoorn
Type of construction
Resale
Located on
begane grond met tuin
Number of bedrooms
3 bedrooms
Number of bathrooms
1 bathroom and a separate toilet
Tuin
80 m² located on the Aanbod - Ligging - westen
Specifics
Availabilty
16 February 2022
What is the basic rental price p/m?
Required (gross) monthly income (1 person)
What is your (gross) monthly income?
Required (gross) monthly income (2nd person)
You must earn this together